Back To Blog
The garage doors should be installed and maintained in the most effective manner as they remain one of the largest objects in the homes that are movable. An optimally functional garage door and the operating system it has allow easy access to and from home along with protection for the vehicles of a family. However, it is a known fact that the moving garage doors that are improperly installed or not serviced result in malfunctioning, which also results in serious accidents even causing deaths. While the common troubleshooting issues of the garage doors and the operating systems can be managed by the individuals on their own, it is best to leave the more sensitive work like broken spring replacement and installation work by those who have mastered this skill.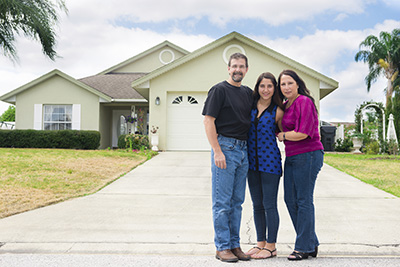 This will also curb the risks associated with inappropriate fitting, improper functioning and accidents. In order to ensure safety of the family members it is important that the individuals invest time in teaching their children about operating these doors and explain to them that these should not be treated as toys. The garage doors that are installed properly function smoothly for many years in a trouble free manner.
Maintenance of the garage doors is extremely important which augments the safety of these doors. This article discusses some of the maintenance steps that should be discussed with all the family members and should be reminded to them from time to time to avoid any mishap.
Often children get excited about witnessing the garage doors functioning.
This is extremely dangerous and children should under no circumstances be allowed to play with the door or its operating system. They should be taught to stay away from it when the door is moving and not to play under the garage doors. It is recommended that the operating button for the operating system of these doors should be at least five feet from the ground, so that it is out of reach of children. Those operating the doors must remember to keep the fingers and hands away from door sections when the door is either opening or closing.
Also thorough inspection of the garage doors time to time is vital for maintenance purposes. The individuals can also make use of specific tests and tasks to evaluate the condition of these doors. In the scenarios when one has to replace garage door cables or the springs they should avoid doing it on their own at all costs as it can result in fatal consequences.